Latest News
Read the latest news about GeoSurvey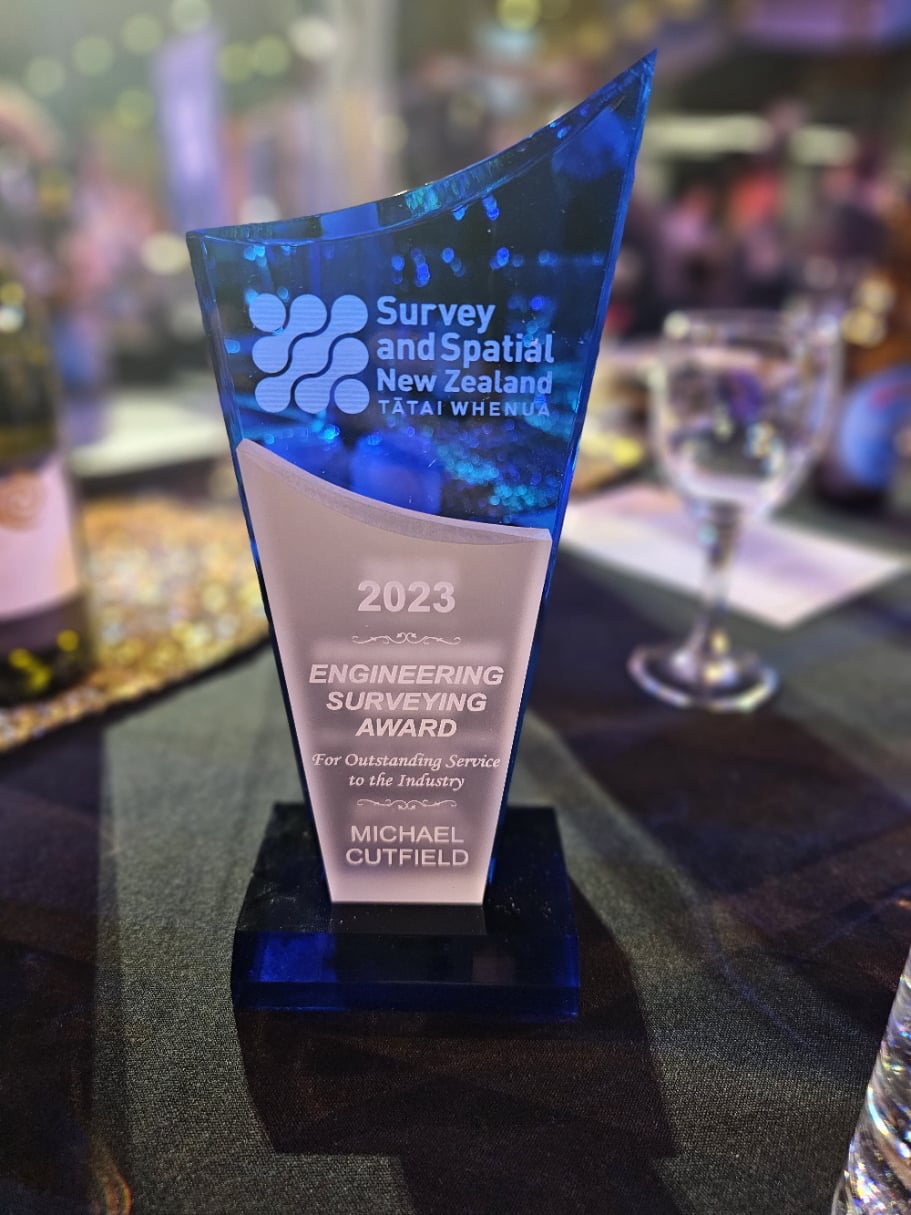 01-09-23
Survey and Spatial New Zealand have hosted another excellent conference in NZ's home of Surveying, Dunedin's University of Otago.

Director of GeoSurvey, Michael Cutfield, is beyond proud to have been awarded this year's Engineering Surveying award at the awards dinner. Michael has been recognised for his nearly 10 years service as head of the Stream, as well as his work on major infrastructure projects across the country.

A big thank you to all those involved in organising, sponsoring and attending the event, there were a few blurry eyes the following morning but what a great opportunity to reconnect with friends and colleagues in the industry and recognise the excellence we strive for.

Engineering Surveying is one of six professional streams that the professional organisation S+SNZ represent. Can you name the other 5? Can you summarise the scope of Engineering Surveying? Not always easy to answer but GeoSurvey is passionate, and loves to chat about all things Survey, just reach out.

Congratulations to Michael and all other award winners! Read more..